Gold Coast property sellers rake in millions from local, interstate buyers amid pandemic
The Gold Coast is cashing in big bucks from the global health crisis with millions of property dollars splashed over the past month alone following a stellar sales quarter that experts say has thrust the region forward by a decade.
Following a pandemic-fuelled surge in tree and sea-changers, local and interstate buyers have pounced on "bargain lifestyle homes" from the Glitter Strip to the Coast's lush hinterland, with bottomed-out interest rates further swelling the flood that's tipped to continue into next year.
A Surfers Paradise mansion led last month's sales charge, and is set to blow more than a decade of Queensland property sale records out of the water.
While the sale was shrouded in secrecy, selling agent Amir Mian, of Amir Prestige, confirmed the $27 million sale of a new property perched on the main river of Surfers Paradise on a 2900-square-metre block, snapped up by an interstate buyer with local connections.
"That was the top sale in Queensland in 13 years … it's very good news for the prestige market here and the market in general," Mr Mian said.
"In fact I think the pandemic has been good news for the Gold Coast … it has been a blessing in a disguise and to us what should have happened in a decade has been brought forward [thanks to the COVID-19 crisis]."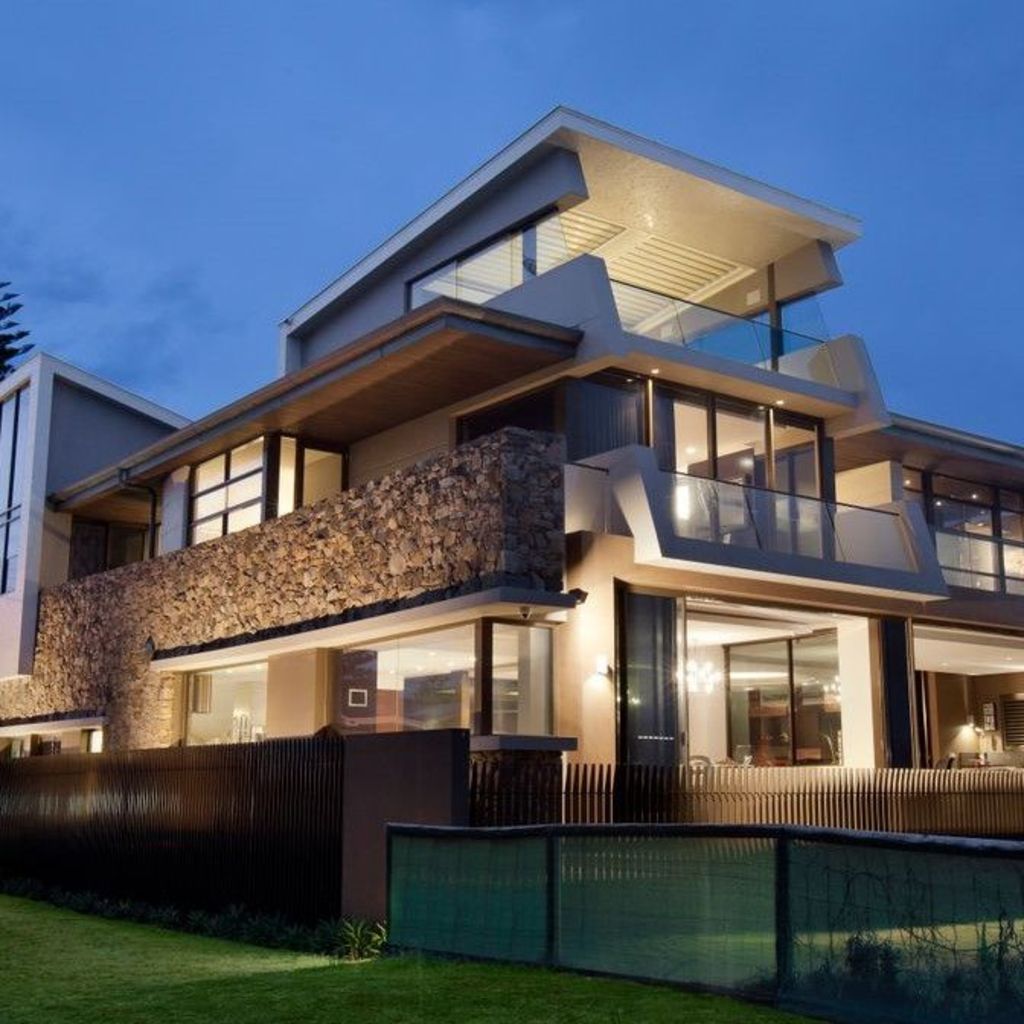 In the past month Mr Mian also sold the architecturally designed 187-191 Hedges Avenue in Mermaid Beach for a whopping $22.6 million to a local buyer.
This article is republished from domain.com under a Creative Commons license. Read the original article.
Builder appointed for new luxury Gold Coast development The Monaco
Gold Coast-based developer Ignite Projects have appointed McNab Construction to build their 25 level Main Beach project, The Monaco. 
The Monaco at 2-4 MacArthur Parade will home 25 half and full-floor residences, adjacent to the Southport Marina. 
Designed by Rothelowman, the new tower will feature the Southern Hemisphere's first car elevator to apartments, sky garage and a custom-designed kitchens for each buyer. 
Apartments in the Monaco will offer up to 362 sqm of living space, a communal 24-metre heated pool and an additional multi-purpose space, as well as the sky cave.
One whole floor of the Monaco has been dedicated to private storage space.
"McNab has a brilliant track record for delivering projects that exceed all expectations in terms of quality and deliverables, so they are a good fit for our project team," Ignite Projects' Josh Foote said. 
Construction is expected to take 20 months to complete and will begin around mid-next year. 
The project is expected to support over 200 construction jobs a day during peak times, McNab Construction manager Mark Jewell said. 
The post "Builder appointed for new luxury Gold Coast development The Monaco" appeared first on the propertyobserver.com.au Blog
Elysian Broadbeach finishes construction, selling final apartments
The luxury Broadbeach tower Elysian has finished its construction and has released the remaining apartments for sale.
The Spyre Group's Broadbeach development sold 85 percent of its stock and has released only 10 apartments remaining, a mix of two, three, and four-bedroom units. 
Elysian at 185 Old Burleigh Road has 61 apartments across its 21 levels.
Prices start at $785,000 for a two-bedroom apartment or from $1.5 million for a three-bedroom.
Designed by ML Architecture and Boyds Bay Group, Elysian's amenities include a swimming pool, yoga terrace, sauna room, and gym. 
Just 70 meters from the beach, the rare beachfront offering enjoys 180-degree views of the expansive ocean, city, and Gold Coast hinterland.
Its features include open-plan living and dining, balconies, floor-to-ceiling windows, and timber flooring.
CBRE Gold Coast is marketing the project. 
The post "Elysian Broadbeach finishes construction, selling final apartments" by Joel Robinson appeared first on the propertyobserver.com.au Blog
Gold Coast set for Australia's first Mondrian brand residences and five-star hotel
The boutique US hotel operator Mondrian has announced it will open its first five-star hotel and brand residence in Australia at Burleigh Heads on the Gold Coast.
Mondrian, a partnership between SBE Entertainment and hospitality giant Accor, has engaged the local developer Vitale Project to construct the two tower development which is slated for completion in mid-2023.
The two towers, designed by the multi-award-winning architect Elenberg Fraser, will separate the 89 private residences from the hotel, which will have 208 guest rooms.
Studio Carter, the international hospitality design consultant, was commissioned to oversee the interior design.
The building will be connected by a three-level podium that acts as the building's communal space and will home a state-of-the-art fitness center, spa, restaurants, and swimming pools, all overlooking the beach.
It's being built on 4,035 sqm on the corner of First Avenue and The Esplanade Burleigh Heads.
Mondrian Gold Coast is one of nine new Mondrian properties that SBE plans to open globally by 2022, with six more to be announced.
It follows the company's recent opening of Mondrian Seoul Itaewon, and the announcement of Mondrian Shoreditch London set to open in 2021.
"The Gold Coast has grown into one of Australia's leading travel destinations and the opening of Mondrian Gold Coast is the next step in our strategic global expansion for the Mondrian brand, selecting communities at the heart of the most exciting cultural destinations in the world," SBE's chief operating officer Chadi Farhat said.
Accor Pacific chief executive Simon McGrath said the expansion of the first-ever Mondrian into Australia reflects Accor's commitment to developing innovative, lifestyle-oriented hotels alongside SBE.
"With the Mondrian brand, SBE creates destinations within the destination, bringing together regional authenticity with sophisticated design, creative programming, and a lively bar and restaurant scene.
"Mondrian Gold Coast will be the embodiment of this philosophy: providing residents and guests with elevated hospitality experiences that match the beauty and vibrancy of Australia's Gold Coast region."
LGC Property Investments, directed by Chris and Letitia Vitale, paid $22 million for the site, which currently houses the 1960s apartment block White Horses Apartment, in July.
There had been an agreement in place for the Brisbane-based Neilson Properties to buy the site in 2018, but that failed to proceed.
The White Horse Apartment owners had been in court battles for a number of years trying to band together to sell their combined 49 apartments.
But because it was a company titled block, they needed 100 percent of the vote to approve a sale, however, six owners resisted.
The post "Gold Coast set for Australia's first Mondrian brand residences and five-star hotel" by Joel Robinson appeared first on the propertyobserver.com.au Blog